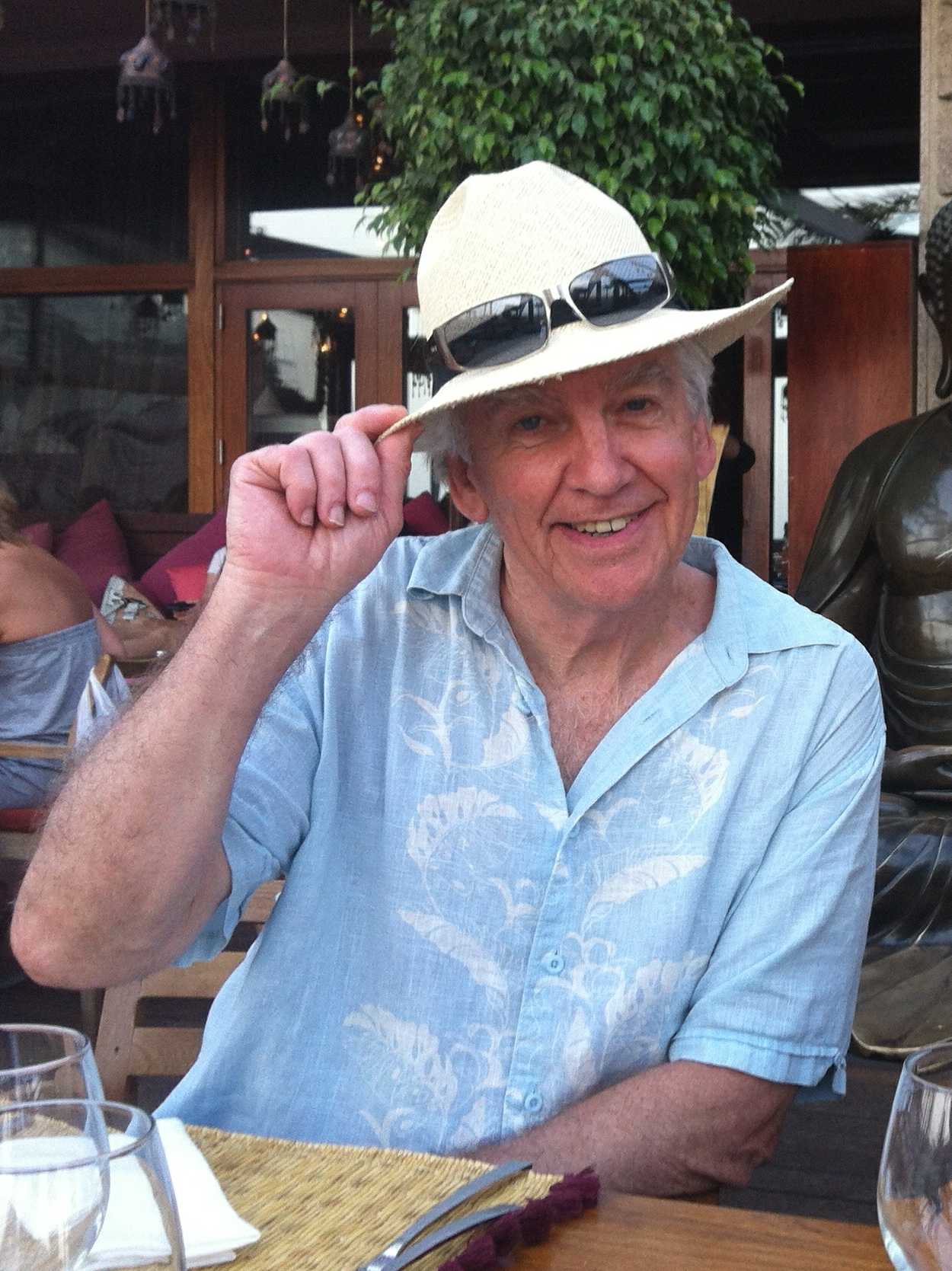 A west coast native who was born and raised in the paper mill town of Powell River, Brian has graced the west coast folk music scene for more than three decades where he has received accolades for his uniquely original songs, many of them drawn from a much varied work career and extensive travels around the world.
Brian is a graduate of the University of British Columbia where he obtained a Bachelor's degree in Metallurgical Engineering.  During university summers he worked in the local sawmill and papermill, as a commercial fisherman for salmon on a gillnet/troll combination boat and as a process engineer in the aluminum smelter at Alma in the Lac St. Jean region of central Quebec.
After graduation he moved to the economics of the global commodities industry during which time he also obtained a Masters in Administrative Science from the City University of London, England.  Perceiving the comfortable rewards that professional life in business would bring, he opted for a more uncertain path, leaving that career to range the world in pursuit of adventure and learning.  During the 1970s he travelled widely in North America, Europe, and Africa, including extended stays on the island of Crete where he studied the fascinating Bronze Age civilization of the Minoans, occasionally as a "site grunt", and on remote beaches in Kenya exploring tropical reef systems and provisioning the camp table as a free-diving spearfisherman.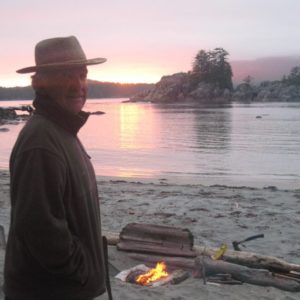 Returning to Canada, and after a stint as a deckhand on a purse seiner, he switched careers again, driving cab in Vancouver while pursuing music, travel and other interests.  It was during this time that his songwriting began to flourish.  But his interest in BC history, experience in resource management issues, strength in quantitative methods and concerns about the racist history of Canada's justice system eventually led to another big career change, this time as an historical consultant to First Nations and the Federal Government in the area of aboriginal land claims and residential school issues, a field he worked in for more than two decades.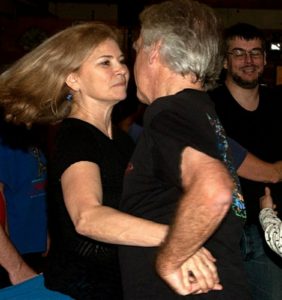 He now resides in Vancouver with his partner, the business consultant (and wonderful dancer) Beth Walters.  Together they enjoy contra dance, English country dance and Argentine tango, and the wonderful overlapping communities those dance traditions share with the Vancouver and international folk music scenes.  Ocean kayaking, especially on the outside west coast of Canada, and tropical scuba diving are also high on the list of shared passions.  He shares a loving and supportive relationship with a wonderful daughter, Natalie Wright, who lives and works nearby in New Westminster.
After a six year stint, Brian recently stepped down from the Board of the Northwest Folklife Festival, the amazing and fabulous community powered annual music extravaganza that draws a quarter million visits during the US Memorial Day weekend at the Seattle City Center.  (Check it out at http://www.nwfolklife.org/)
In recent years, he has been collaborating with long time friends, the sensational fiddler Michael Burnyeat and the wonderful multi-instrumentalist Victor Smith as the Brian Robertson Band, performing concerts of his own material and favourite covers leavened with super hot fiddle tune renditions.  Apart from occasional guest appearances with some of the wonderful  fiddlers and folk groups in the region, Brian is a frequent attendee at Vancouver fiddle tune and shanty singing sessions.